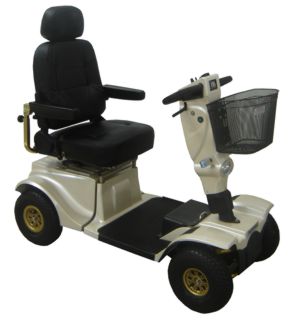 Montana Magnific
Electric mobility scooter

Nothing can compare to the ride comfort and feeling of stability offered by the Montana Magnific. Just simply engineered and built better than any scooter. The better the dynamics the easier it is to use. Lightweight independent dual wishbone suspension on both front and rear. Total unsprung weight has been reduced by as much as 25 times over older designs. And you can tell the moment you take a short drive. Its a smooth precise ride.

Patented Balance technology developed in the Esteem is incorporated. View video clips to understand this remarkable technology.

New transaxle and rare earth motor technology delivers 3 horsepower on demand with huge amounts of mid range torque. Enough to propel a 320 lbs person up a mountain.